Scott McLeod,

Head of the School
Having dedicated his career to the development of Academic Sports Programs, Scott is the founder of the Armand-Corbeil HS Football program. With over 20 years of experience as teacher, coach and administrator, he brings his extended knowledge to NPU. He understands the importance of training and the constraints of the elite athlete. He is a firm believer of combing sports and academics. "Sports is a great motivational tool to hep guide you through your education. In some cases, your talents can even get you a free ride".
Francis Richard,

Administration
Franco Gentili,

Academic Director/Rebels Hockey
With over 30 years experience , Franco has various levels of experience as an English teacher and coach. Also having played hockey at an elite level in his junior days, he understands the pragmatical issues of studying, training and performing at an elite level.
Sinead Roy,

Head of Quebec Online School
Homeschooling registration for students under 16 years of age.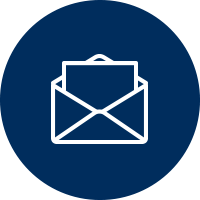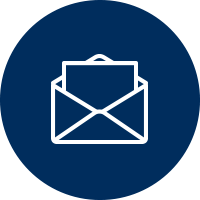 Sinead Roy has been homeschooling since 1998. Her older children have completed college and her youngest is enjoying a self-directed education at home. Sinead's passion is to help other parents homeschool their children.
Sinead is a board member of AQED and is available to help set up your student learning plan, evaluate your portfolio. and accompany you to ministry meetings. She also hosts online classes and private tutoring sessions.
Sinead has several degrees in music and education including a postgraduate and an MA from Dublin University, and a teaching diploma from Trinity College, London, the international examination board for performing arts and English language. She has held professional teacher qualifications in Ireland, Ontario, Quebec and British Columbia. She is also a Google Certified Educator Level 1 and 2 Teacher, a certified Duolingo Teacher and Quizlet Teacher.
Denis Chalifoux,

Athletic/Academic Director-UAA
Drafted by the Hartford Whalers in 1990, Denis played professional hockey for over 20 years. He was named Head Coach of the Shawinagan Cataractes in 2012 and left to join Ulysse Academy in 2013. In 2017, Denis was also named Academic director and ensures a rigorous work ethic for every student athlete. His leadership experience and professionalism are tremendous attributes that help create bonds with students who wish to follow in his foot steps.
NORTHERN PRE-UNIVERSITY
We specialize in quality education for the busy student.​ Many of our students have extensive training and travel schedules. Whether you are on the road, at home or back at our campus, NPU follows you. Manage your own time, manage your own classes and improve your quality of life.
We combine the virtual classroom experience with traditional classroom structure to help you get ahead. All our courses follow the Ontario Ministry of Education requirements and are nationally and internationally recognized. All credits count towards your grade 12 high school diploma and University eligibility.
Courses take 110 hours to complete and exams can be scheduled at your convenience. Note, all exam must be written with an authorized proctor.
​
Click here to visit our alumni records: